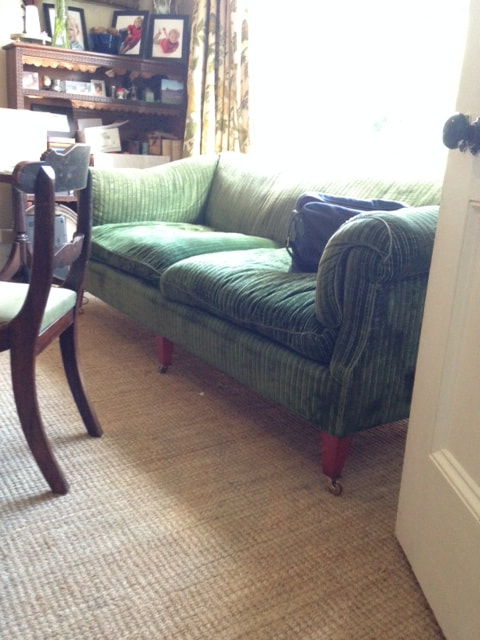 I'm well known for my original Howard & Son sofas but there is also a model of sofa I made for ten years. I've now discontinued that model. Three of the very first ones that I made from 11 years ago were resold and they retained 50% of their value.
I'm very excited to be working on a new design based on a rare model of a Howard & Son's sofa that I own which came from a castle in Scotland. Nina Campbell ordered this one for a London home for it was resold. The link (
http://martinallenantiques.com/bespoke-sofas-ottomans.html
) shows the rare sofa. Their joints are mortise and tenon. The one change I made is the back leg being a Chippendale design of construction well proven to last a very long time, 250 years and still going.
The progress at the moment is the ebonizing of legs using fine black soot, green iron oxide, and shellac.
The sofa has full spring seat, back, coconut wool and down filling.
I will be able to produce one to two of this sofa a year.
You're welcome to call in to see the progress. The sofa is very much a work of art with all natural materials used.
Best regards
Martin