Martin Allen Antiques exclusive Australian
stockist of
Fireplaces & Lighting by
JAMB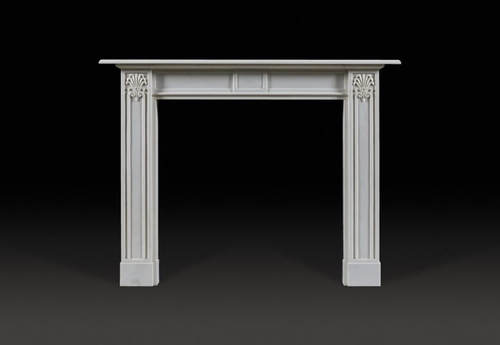 Jamb ~ Martin Allen Antiques
The jambs of this white marble fireplace, of Regency neoclassical design, feature elegant elongated pedestals ending in scrolls clasping inverted arrow heads and anthemion, while the beautifully moulded shelf sits above a frieze of fielded panels.
Height 43 1/2 inches (110.6cm) width 55 3/4 inches (141.5cm)
Internal height 36 inches (91.4cm) width 36 inches (91.4cm)
Shelf depth 8 7/8 inches (24.4cm)
£2,200 price in pounds add 17% for GST, duty, customs
---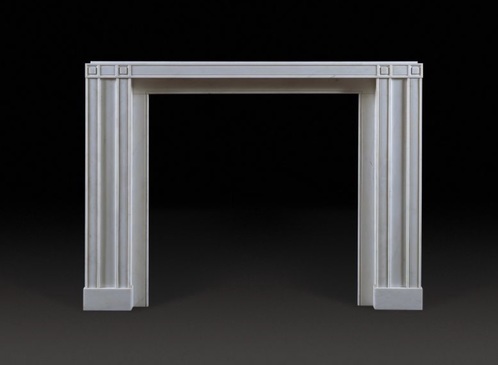 Jamb ~Martin Allen Antiques
The Soane
This white marble fireplace almost severe and minimalist in character, is based on the designs of Sir John Soane (1753–1837). Soane travelled to Italy in the late 18th Century, before returning to establish a highly successful architectural career, working in an increasingly abstract version of the neoclassical style. Among his great buildings were the Bank of England and Dulwich College.
To see the full range go to jamb.co.uk
Prices are in pounds
£2,500
- add 17% for GST duty, customs
martinant@optusnet.com.au
​
---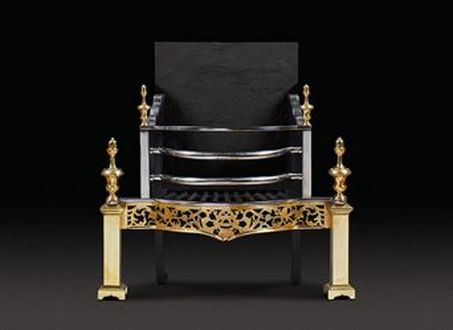 A brass and polished steel fire basket with pierced, serpentine apron in the time honoured 18th century Country House style.
Height 27 3/8 inches (69.5cm) width 27 3/8 inches (69.5cm) depth 15 inches (40cm)
£1,850 (+ GST & duty)
---
Melbourne Chimney Sweeping
David 0414 456 666
for install Tom Lafferty
​0423285 288 afgs@live.com.au
​